Thank you for you interest in joining ZAG
ZAG's mission is to increase communication and networking opportunities between buyers in the zoo and aquarium industry, and to help them share information and find unique and profitable wildlife-related merchandise. Through our web site, newsletter, contact list, and meetings, ZAG acts as a forum for buyers to ask questions and share thoughts on trends, good ideas and special projects. ZAG does not make purchases or negotiate deals for its members.
A ZAG sponsorship last one year and cost $750,
a Gold Level Sponsorship last three years and cost $2,250
ZAG can help your company tap into this unique market by getting your products before the decision-makers in the zoo and aquarium retail industry.  We would like to extend an invitation to your company to become a ZAG sponsor.
Please note: We review all memberships and sponsorships manually. The website will not reflect any changes until the order is fully processed.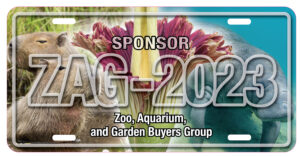 Sponsor
$750.00 for 1 year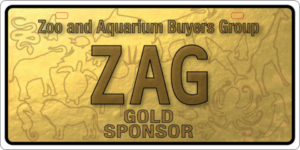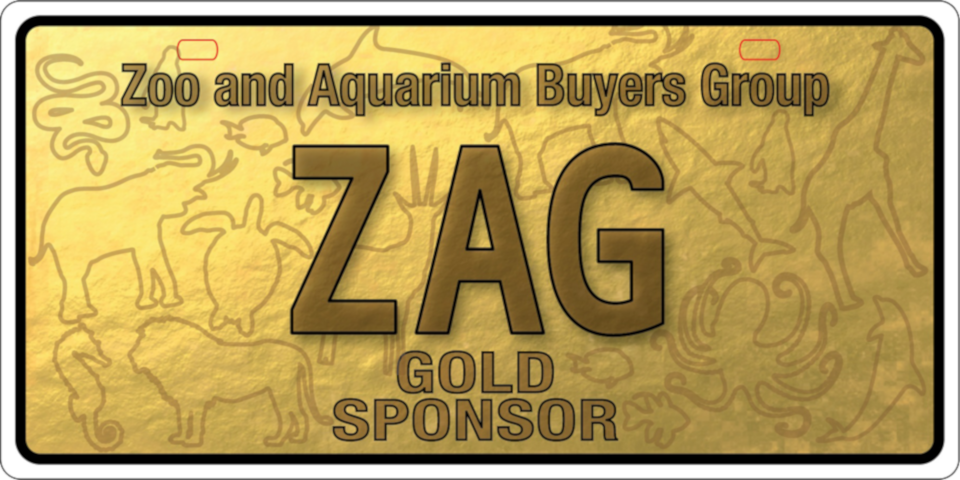 Gold Level Sponsor
$2,250.00 for 3 years
ZAG Sponsors Get Access To:
The ZAG members' contact list, with information on over 340 ZAG members from more than 290 zoos, aquariums and wildlife parks, including names, job titles, mailing and e-mail  addresses, fax and phone numbers.  Updated lists are sent at least four times a year.  This is an excellent resource to establish direct contact with the buyers.
Our quarterly newsletter.  A sample is available upon request.
Exposure on ZAG's website.

ZAG will create a link from ZAG's website to yours.
By default, we create this link to your main page to minimize broken links, should your website structure change. If you prefer, we can point the link to an internal page. This may be useful to highlight product lines that would be of interest to zoo and aquarium merchandise buyers.

A ZAG license plate which you may display at trade shows.
The right to display our logo on your website for as long as you are a sponsor.
ZAG sponsors exhibiting at the November Smoky Mountain Gift Show in Gatlinburg, Tennessee or the International Gift Exposition in the Smokies, Sevierville, TN receive increased exposure of their products to the buyers:

The newsletter prior to the show features a special insert listing all the ZAG sponsors at the shows, with their booth numbers, product lines, show specials, etc. This insert is also provided as a handy pocket map to the sponsors' booths that fits in the buyers' lanyard badge holder.
ZAG sponsors are invited to a reception held as a "thank-you" for their sponsorship, to which buyers are also invited. It's a great way to personally meet customers you may deal with only via fax, phone or mail.
ZAG sponsors have the opportunity to feature some of their best or newest merchandise on special display tables at the buyers' annual dinner.
Even if you don't exhibit at the Gatlinburg and Sevierville gift shows, the membership listing you will receive as a sponsor is an extremely useful tool in targeting your products to this unique retail segment.
ZAG is a growing organization.  With membership increasing by 300% since 2002, we have created the quarterly newsletter and web site and hold several yearly regional meetings, often in conjunction with a regional gift show.
Thank you again for your interest!  Please don't hesitate to contact me or any ZAG Board member if you have any further questions!