This sponsor list is current as of 28-Feb-2019.
Sponsors may renew from the "Join Us" page. When renewing, please verify your contact information. We use your ZAG website membership and renewal order for updates.
Between renewals, please contact the website administrator to request any changes to your entry on this page.

Gold Sponsors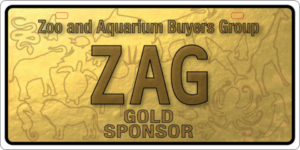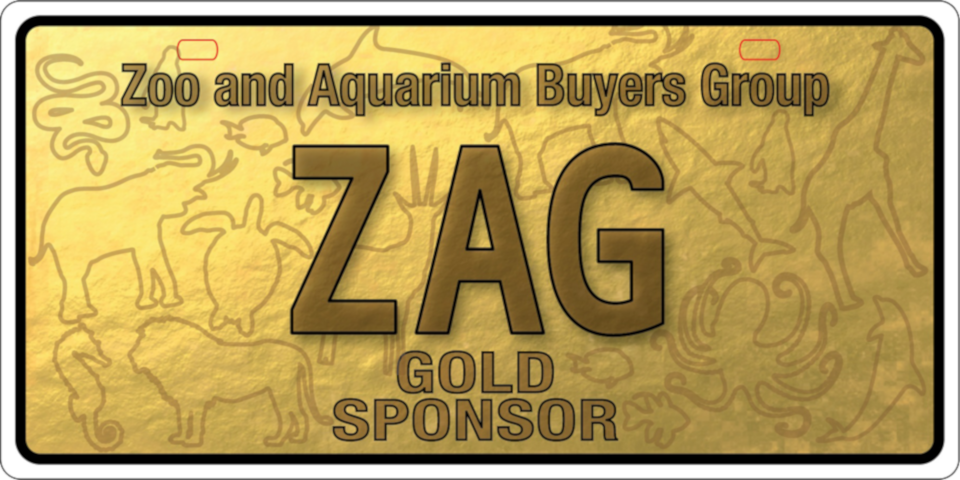 Adorable World
Plush
626-363-1188
www.adorableworld.com
ASD Trade Show / Emerald Expositions
Trade Shows
323-817-2209
www.asdonline.com www.emeraldexpositions.com
Aurora World
Plush
888-287-6722
www.auroragift.com
Cool Jewels by Phillips International
Zoo & Aquarium Jewelry
800-432-3636
www.cooljewels.com
Fiesta Toy
Plush
323-581-9988 x112
www.fiestatoy.com
K&M International / Wild Republic
Nature Related Toys & Plush
800-800-9678
www.wildrepublic.com
Out of Hand Graphics
Screen Printed Apparel
708-594-8925
www.outofhandgraphics.com
Petting Zoo
Plush
888-867-4059
www.pettingzooplush.com
Quotes for Life
Books, Pillows, Greeting Cards, Made in USA
847-868-4943
www.quotesforlife.biz
Rhode Island Novelty
Toys, Novelty
800-528-5599
www.rinovelty.com
Safari, Ltd.
Toys That Teach
305-621-1000
www.safariltd.com
Sandy Creek Mining
Gemstone Panning & Mining
419-435-5891
www.sandycreekmining.com
Stoneage Arts
Handmade Gifts by World Artisans
407-847-6446
stoneagearts.com
Tree-Free Greetings
Greeting Cards, Stationery, Drinkware, Made in USA
866-873-3373
www.tree-free.com
Village Originals
Rocks, Jewelry, Gifts
407-277-8837
villageoriginals.com
Pending Renewal
A Lost Art
Recycled Glass Collectibles
323-651-2345
www.alostart.com
A.T. Storrs
Jewelry, Souvenirs and Gifts
800-561-5800
www.atstorrs.com
Doodle Pants
All-Age Apparel
562-682-2999
www.doodlepants.com
Moksha Imports
Bells, Chimes, Decorative Pieces, Folk Art
877-539-8161
moksha-imports.com
Rhode Island Novelty
Toys, Novelty
800-435-3456
www.rinovelty.com
Ton Ton for Kids
Travel Buddies, Snuggle Paws, and Bag Buddies
808-217-8660
www.tontonforkids.com
Unison Gifts
Gifts, Glassware, Jewelry
626-814-8334
www.unisongifts.com
Annual Sponsors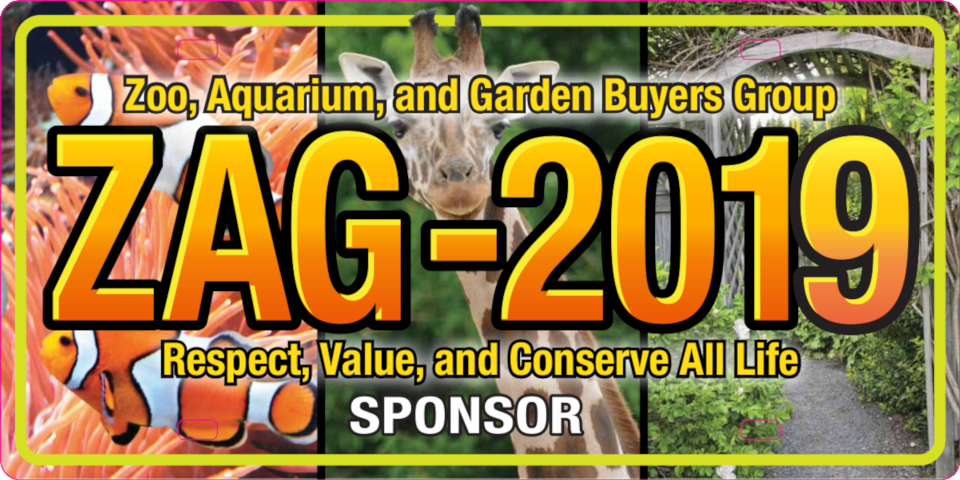 ACE USA
Custom Apparel, Gifts, and Souvenirs
253-218-7100
www.aceusa.net
Buyers Market of American Craft / The Rosen Group
Trade Shows
800-432-7230 x212
www.buyersmarketofamericancraft.com
Flashing Blinky Lights
Light-Up Novelties
888-755-9449
www.flashingblinkylights.com
Go Fun Face / University Outfitters LLC
Masks
617-307-6556
gofunface.com
Green Tree Jewelry
Laser Cut Wood Jewelry, Made in USA
460-214-3523
www.greentreejewelry.com
International Market Centers
Trade Shows
n/a
www.imcenters.com
Joyce Johnson Designs
Card & Board Games
800-888-1685
joycejohnsondesigns.com
KidSource
Specialty Toys
203-451-6388
kidsourceproducts.com
Lord's International
Ceramics, Personal Care Products, Smart Phone Accessories, Chocolates & Snacks
412-299-0869
www.lords-international.com (website under construction)
www.trellochocolate.com (chocolate division)
Madd Capp Games
Games & Puzzles
860-4368149
maddcappgames.com
Malarkey Kids
Teething Products
289-337-3330
www.malarkeykids.com
Master Source Inc. dba Arts of Ecuador
Handcrafted Accessories
952-513-7268
www.artsofecudor.com
Muse Glass Inc
Dichroic Glass Jewelry
250-228-4524
museglassinc.com
Museums and More
Trade Magazine
n/a
museumsandmore.com
Paradise Cay Publications
Specialty Books
707-822-9063
www.paracay.com
Prairie Mountain
Apparel
800-370-4941
www.prairiemountain.net
R S Covenant
Jewelry
702-370-4844
www.rscovenant.com
San Diego Hat Company
Headwear
760-448-8003
www.sandiegohat.com
Squire Boone Village
Candy, Souvenirs, Jewelry
888-234-1804
www.squireboone.com
The San Francisco Chocolate Factory
Chocolate
415-677-9194
www.thesanfranciscochocolatefactory.com
Tipsy Inc
Apparel
323-588-1900
www.gotipsy.com
Tyler Treasures
New Website Pending
954-747-1860
tylertreasures.com
U·Konserve
Reusable Straws, Drinkware, & Food Storage
415-310-8780
www.ukonserve.com
Urban Expositions
Trade Shows
672-285-3976
www.urban-expo.com
World End Imports
Jewelry, Gifts
800-722-2309
www.worldendimports.com
Pending Renewal
A Finishing Touch
Apparel, Jewelry, Souvenirs
281-444-4504
www.afinishingtouch.com
AC&F Corporation
Special Event Photo Supplies
484-580-9594
ac-f.com
Acacia Creations
Ethically Made Jewelry and Gifts
717-817-1412
www.acaciacreations.com
Allan H. Rose & Co.
Toys, Plush, Souvenir, Custom
281-851-2432
n/a
American Life Brands
Custom Gifts and Souvenirs, Made in USA
800-442-3369
www.americanlifebrands.com
Amusemints
Sweets, Snacks, & Hard Goods
303-292-6364
amusemints.com
Anju Jewelry
Handcrafted Artisan Jewelry
404-221-0707
anjujewelry.com
Art Studio Company
Handcrafted Gifts & Souvenirs
970-819-0597
www.artstudiocompany.com
B J Toy Company
Plush
800-258-6926
www.bjtoyco.com
Baby Jack and Company
Learning Lovey & Toys
262-893-1498
babyjackandcompany.com
Barry-Owen
Jewelry, Toys, and Novelties
800-682-6682
www.barryowen.com
Beyond Beads (Miracles in Action)
Guatemalen Beaded Jewelry & Accessories
n/a
store.miraclesinaction.org
Big Bang Clothing Company
Women's Custom Apparel, Made in USA
323-233-7773
www.bigbangclothing.com
Black Metal Apparel
Custom Screen Printed and Embroidered Apparel
616-581-2280
www.bmawear.com
Bluestone Jewelry
Handmade Fine Jewelry
505-875-0706
bluestonejewelry.com
Bonnie Lee Books
Educational Children's Books
415-606-9546
www.bonnieleebooks.com
BrainStorm Products
New Website Pending
760-871-1135
brainstormproducts.com
Bucket Wonders
Personalized Souvenirs
801-221-9894
bucketwonders.com
Calico Cottage
Fudge
631-841-2100
www.calicocottage.com
Campbell Creative Group
Apparel w/ Screenprinted Art
803-649-3822
www.campbellcreativegroup.com
Caseyard
Phone Cases
949-600-3300
caseyard.com
Charles Products
Gifts and Souvenirs
800-242-7537
www.charlesproducts.com
Charlie Bears, LTD
Collectible Plush Bears & Characters
01566 777092
www.charliebears.com
Columbia Empire Farms
Name Drop Foods, Candy Poop
503-701-9495
www.columbiaempirefarms.com
CORE Import Group, LLC
Custom Gifts and Souvenirs
888-599-2673
www.coreimportgroup.com
Country Fresh Food & Confections
Fudge & Confections
800-545-8782
www.countryfreshfood.com
CTM Group
Penny Machines & Books
800-951-3320
www.ctmgroupinc.com
D&D Distributing and Wholesale
Toys, Novelty, Jewlery, Sunglasses
800-262-9435
www.dddist.com
Darice
Home Decor, Arts & Crafts Supplies
866-432-7423
www.darice.com
Downtown Bookworks
Raising a New Generation of Book Lovers
646-613-0707
www.dtbwpub.com
Dream Pets
Plush
855-755-1965
www.dreampets.com
Driftstone Pueblo
Souvenirs, Rocks & Minerals, Jewelry, Wooden Toys
618-829-3158
driftstonepueblo.net
Dynasty Gallery
Handmade Art Glass
800-227-3344
dynastyg.com
E.A. Graphics
Screen Printed & Embroidered Apparel
800-343-6983
www.eagraphics.com
Earth Sun Moon
Apparel, Mugs, Stickers
888-458-1687 x331
www.earthsunmoon.com
edplay / Fahy-Williams Publishing
Trade Magazine
800-344-0559
edplay.com
ef*ivory
Tagua Carvings & Jewelry
419-464-9281
www.efivory.com
Eyecatcher Gifts
Gifts with the WOW Factor
516-297-6058
www.eyecatchergifts.com
Fin Fun
Mermaid Swimwear, Apparel, Toys
844-434-6386
www.finfunmermaid.com
First & Main
Plush
n/a
www.firstandmain.com
Folkmanis Puppets
Puppets
800-654-8922
www.folkmanis.com
FunCentral / CG Novelties
Novelties & Glow
888-786-2476
funcentral.com
GatorSaver Sunblock
Sunscreen
605-553-7534
gatorsaver.com
GeoCentral
Earth Related & Educational Toys, Jewelry, Home Décor
513-336-3114
www.geocentral.com
Graffiti Zoo
Handmade Animal-Themed Gourmet Chocolate Bark
866-294-3555
www.graffitizoo.com
Green City Living
Reusable Sandwich & Snack Bags
503-312-1215
greencityliving.earth
Green Kids Club
Children's Environmental Adventure Stories & Plush
208-520-8353
www.greenkidsclub.com
Handcrafted Gift LLC
Recycled Handcrafted Gifts
772-242-6070
www.handcrafted.gift
Image Branding Group LLC – Gravity Graphics
Screen Printed & Embroidered Apparel
800-968-1673
www.imagebrandinggroup.com
Independent Retailer
Trade Magazine
800-999-8281 x127
www.independentretailer.com
International Gift Exposition in the Smokies
Trade Shows
800-430-7608
www.iges.us
Jaco of America
Custom Printed Apparel, Drinkware & Novelties, Glass Ornaments, Figurines, Tile Products, Polynesian Souvenirs
888-878-5226
www.jacousa.com
Jacobson Hat Company
Headwear
800-233-4690
www.jhats.com
Kalan
Personalized Gifts & Souvenirs
800-345-8138
www.kalanlp.com
Kingspoint Designs
Collectible Animal Figurine Boxes / Music Boxes / Clocks
718-784-1200
kingspoint-designs.myshopify.com
Kit-Cat Klocks / California Clock Company
Clocks, Made in USA
800-454-8228
kit-cat.com
Las Vegas Market
Trade Shows
608-712-8998
www.lasvegasmarket.com
Liberty Graphics
Waterbased Ink T-shirt Printing
207-589-4596
lgtees.com
Liberty Wear
USA Made Apparel
937-550-9466
www.liberty-wear.com
Light Box Arts
LED Back-Lit Cube with Changeable Artwork
888-267-1567
lightboxarts.com
Little Critterz
Porcelain Animal Collectibles
855-274-8379
littlecritterz.com
Living Royal
Unique & Fashionable Premium Socks
312-906-7600
www.livingroyal.com
Melissa and Doug
Wooden Puzzles & Toys
800-284-3948
www.melissaanddoug.com
Michael Roger
Eco-conscious Stationery, Greeting Cards & Totes
732-752-0800
decomposition.com
Mojo Art & Image
Screen Printed & Embroidered Apparel, Promotional Items
215-260-1745
www.getmoremojo.com
Music of the Spheres
Windchimes, Made in USA
888-324-4637
www.musicofspheres.com
My Kawaii
Plush & Squishy Toys
248-568-2215
mykawaii.com
Naked Bee
Personal Care Products Featuring Beeswax & Honey
866-577-3344
www.nakedbee.bz
National Geographic
Magazine, Books, Educational Resources
n/a
www.nationalgeographic.com
Ocean Sole Africa
Up-cycled Flip-Flop Art
+254 727 531 301
oceansoleafrica.com
Ohiopyle Prints
Apparel
800-365-7365
www.ohioplyleprints.com
Oval Envy (Universal Export Ltd)
Oval Stickers
410-435-7766
ovalenvy.com
Personality Portraits
Souvenir Photography
314 604-8424
www.personalityportraitsinc.com
PooPoo Paper
Paper Products Made From Real Elephant Poo
416-981-3066
poopoopaper.com
Rein Designs – Jibber Jabbers
Screen Printed Apparel
800-432-7346
reindesigns.com
RexTooth Studios
Cool Stories With a Focus on Science Education
406-599-1747
rextooth.com
S.S. Handcraft Art
Marble Turtles (and Other Animals)
704-664-2544
www.sshandart.com
Salvator Kitti
Bags, Jewelry, Accessories, Apparel
770-309-4914
www.salvadorkitti.com
Seagull International
Headwear & Accessories
215-922-2100
www.seagullintl.com
Semaki & Bird
Jewelry & Stationery
860-974-2477
semaki.com
Snazzy Beads
Polymer Clay Jewelry
754-212-5400
snazzybeads.com
Souvenirs, Gifts & Novelties
Trade Magazine
610-645-6940
www.sgnmag.com
Stephen Joseph's Kid Tees
Apparel, Accessories, Giftware, Toys
800-725-4807
www.stephenjosephinc.com
Stroller Costumes
Stroller Costumes
702-389-8280
strollercostumes.com
Surf Expo
Trade Shows
800-947-7873
www.surfexpo.com
Sweet Gisele
Original Apparel & Novelty, Made in USA
347-916-1074
sweetgisele.com
T.R. McTaggart
Screen Printed & Embroidered Apparel
989-946-7139
trmctaggart.com
Wild Kind Life
Apparel
888-444-3934
www.wildkindlife.com
Wildlife Education, Ltd.
Wild Animal Reading & Learning for Ages 0-12
800-477-5034
www.zoobooks.com
Wildlife Tree
Gifts for Animal People
n/a
wildlifetree.com
Wishpets
Plush
503-227-3923
www.wishpets.com